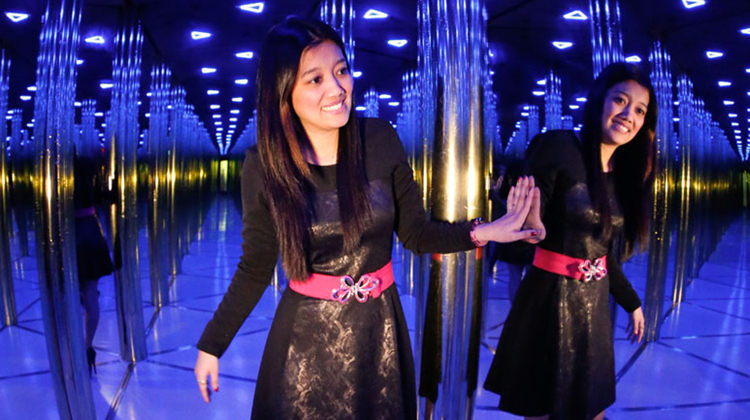 Mirror Maze
Are you up for a challenge? Then visit the only mirror maze, another unique attraction you shouldn't miss in the UAE.
Discover your way through this mind-blowing fun-filled, life-size maze of mirrors! Bring your family and friends in today in one of the best fun places to visit in UAE and let the adventure begin. Adult and kids in Dubai will have fun trying to navigate the way out of the Mirror Maze.
Experience all the fun, all under one roof with our fully air-conditioned indoor facilities only in Dubai Dolphinarium!
Tickets available at the counter.
Note: Proceeding with the booking or buying the tickets means that you AGREE on the Terms and conditions